Mass State Colleges Granted 'University' Status
July 28, 2010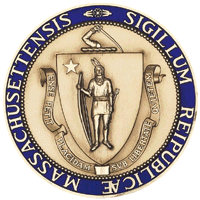 Governor Deval Patrick signed a bill on Wednesday, July 28, 2010 granting a name change to six of the state's nine state colleges, which will henceforth be known as state universities. The governor marked the occasion at a State House ceremony attended by hundreds of students, faculty and campus leaders.

"Massachusetts is the birthplace of public education and our students lead the nation," said Patrick. "So it is fitting that a state that has always been at the forefront of education now bestows upon these six institutions the well-earned right to be called universities."

According to a statement released by the governor's office, proponents of the change have long argued that the added prestige of the university name will help students compete in the job market. Additionally, they predict that the renaming effort will attract non-state funding, such as foundation grants, and create new opportunities for alumni and corporate giving.

Bridgewater, Fitchburg, Framingham, Salem, Westfield and Worcester will now be referred to as State Universities. The three specialized colleges (Mass College of Art and Design, Mass College of Liberal Arts and Mass Maritime Academy) will remain part of the state university system but will retain their names.

"This is a historic day for our colleges," said Frederick Clark, Executive Officer of the Council of Presidents of the Massachusetts State Colleges. "As comprehensive institutions offering undergraduate and graduate degrees in a wide range of disciplines, the State Colleges all meet nationally recognized criteria of being universities. Now the state has recognized us for what we are. We cannot thank Governor Patrick and our supporters in the State Legislature enough."




More Information
http://www.youtube.com/watch?v=kWjIFL5Fl...